Africa Gathering London 2011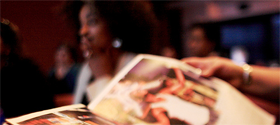 Theme: "New Media Revolutionizing Africa"
Date: Monday 20th of June 2011- Guardian News & Media, Kings Place, 90 York Way
What was unique about this event ?
Africa Gathering joined the Guardian Global Development Site to bring you a unique conference aimed at helping us share and discuss ideas for positive change around the world. With new media revolutionising the African Continent, we thought you would want to come and sit under our palaver Tree and share ideas with us.
If you have attended previous Africa Gathering events you will know that we bring technophiles, thinkers, catalysts, entrepreneurs, innovators and everybody else who loves Africa to talk about positive change in sustainable development, new technology, new media, entrepreneurship, health, education and good governance. We are looking to change narratives in Africa and give voice to the voiceless, highlight people who are making changes, large and small, we want people to see and talk about Africa in a different way.
It was an exciting  day that helps develop business relationships and highlight how new media is changing the African continent.
Africa Gathering Monday 20th of June, 10am – 7pm
Click here to see the Program
Click here to see the Speakers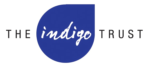 The Conference will seek to reframe the debate around Africa, demonstrating how social networks are moving beyond the usual subjects such as aid and development, to focus on economic growth and the Continent's entrepreneurial future.
The programme involved a mix of keynote speakers, panel discussions and breakout groups with high profile guests from across Africa and Europe.
One of the highlights  was a workshop on Social Networks followed by an interactive and exciting afternoon with amazing guests.
A Tech/Africa conference that engages innovators, enthusiasts, and entrepreneurs, highlighting the work that is bringing sustainable, positive change to those who need it the most.
Thank you
Thank you to our sponsors, the global development and sustainability team at the Guardian and  of course all friends of Africa Gathering. We could have not done it without you. The event was fantastic and everyone enjoyed it. It was also an honor to have you all again at Africa Gathering, Thank you for attending and supporting us.
More reviews, videos and pictures will online soon please feel free to share them and tweet them.
We hope you can join us a the next Africa Gathering event, details to be confirmed soon.
Are you interested in business Sponsorship?
If you are interested in business level sponsorship of Africa Gathering, please contact us: info@africagathering.org