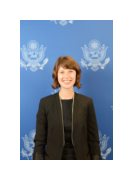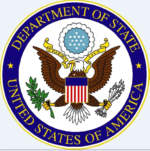 Sophie Latham
is the Senior Program Officer for the climate change social media properties at the U.S. Department of State. She writes the Global Conversations: Climate blog and is particularly interested in showcasing how youth activists worldwide are taking action to combat climate change. Her goal for the blog is to offer a resource hub for young environmental activists to give them educational tools to learn more about climate change, introduce them to current organizations solving environmental problems, and connect them with other young people who want to take action. Sophie earned her Masters of Environmental Law and Policy from Vermont Law School with a focus on food and agriculture issues, and formerly managed World Wildlife Fund's college activism program for Earth Hour.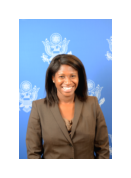 Lynette Evans
serves as the Program Manager for the U.S. Department of State's climate change social media properties, which include the Global Conversations: Climate Facebook page, Climate Conversations Blog and @ClimateUSGov Twitter feed. These properties have over one million fans and work together to educate foreign audiences about the complexity of climate, demonstrate that Americans are taking action to address climate change at all levels, and help youth understand that they can have a positive impact on the environment by making eco-friendly, sustainable lifestyle choices. Lynette obtained her B.A. from the University of Virginia in Political Science and Studies and Women and Gender and is currently pursuing her Masters degree in Media and Public Affairs at George Washington University.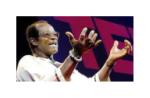 Ghanaian economist George Ayittey was a voice in the wilderness for many years, crying out against the corruption and complacency that — more than any other factor, he believes — are the bedrock problems of many troubled Africa states. "We call our governments vampire states, which suck the economic vitality out of the people," he says.
His influential book Africa Unchained has helped unleash a new wave of activism and optimism — especially in the African blogosphere, where his notion of cheetahs-versus-hippos has become a standard shorthand. The "Cheetah Generation," he says, is a "new breed of Africans," taking their futures into their own hands, instead of waiting for politicians to empower them. (He compares them to the previous "Hippo Generation," who are lazily stuck complaining about colonialism, yet doing nothing to change the status quo.) Ayittey is a Distinguished Economist in Residence at American University in Washington, DC.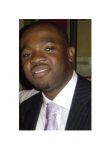 Kembi Ebi
is a Co-founder & Brand Director of Vote or Quench. Vote or Quench is a non-partisan social media driven campaign geared towards engaging & educating the Nigerian youth at home and in the diaspora on their involvement in the push for democratic reform. Vote or Quench founded in March 2010 has seen great success so far most especially with the IfNaijaVotes campaign to create awareness for young Nigeria to register to vote and most recently lead hosting the 1st Ever Youth Focused Nigerian Presidential Debate along with fellow youth advocacy groups in Nigeria.
Talk to him about:
Nigerian Youth, Education and The NajaVotes campaign
Website:
www.voteorquench
Barbara Birungi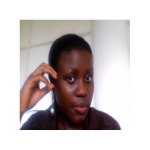 is a Ugandan web designer and social entrepreneur. Founder of WITU a forum for women in Technology in Uganda.
Talk to her about:
The Hive Colab in Uganda a business accelerator and incubator for East African Startups and Appfrica Labs.
Website:
Appsfrica Labs http://appfricalabs.com/

Jackson Muneza M'vunganyi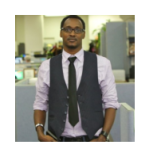 Works at:
Voice of America- Radio Hosts "Upfront" in DC and South Africa
Country of Origin:
Rwanda
Talk to him about:
: The African Youth on both side of the Atlantic.
Website:
www.upfrontafrica.com
Outside works he volunteers his time with African communities in the Diaspora.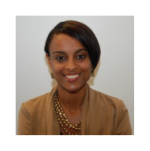 Semhar Araia is founder of the Diaspora African Women's Network (DAWN), an organization whose mission is to develop and support talented women and girls of the African diaspora focused on African affairs. Semhar is also the Horn of Africa Regional Policy Advisor for Oxfam International and responsible for covering humanitarian crises in the region, with particular emphasis on regional drivers of insecurity, international humanitarian law, protection of civilians, local peace building and development.
Country of Origin: Eritrea
Talk to her about: International Development, Women in Africa and in the Diaspora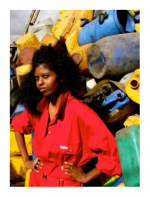 Sosena Solomon Ethiopian Born is a Film Maker/ Art Director. She earned a Bachelor's degree in Television Production from Temple University and a Master of Fine Arts in Social Documentary Film from the School of Visual Arts. Her focus has been on visually exploring human stories which examine unfamiliar cultures and marginalized peoples.  In addition, Sosena was heavily involved in the development of the 1st Annual Black Lily Film & Music Festival in 2007, working closely with organizers as part of the Steering Committee. Merkato and for other award-winning documentaries.
Talk to here about: Art, Design, Culture, and Films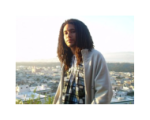 Boima Tucker a Global Citizen AKA Chief Boima is an electronic musician/DJ, cultural activist, and writer currently based in New York.  He is a member of the Brooklyn based music, arts, and culture collective, Dutty Artz.  He also has contributed to various music and culture online and print publications such as Ghetto Bassquake, Africa is a Country, WFMU Radio, and The Fader Magazine. Boima began his international career traveling the world recreating the African house parties he knew growing up for new and willing audiences. As a resident of Little Baobab in San Francisco and as a touring club DJ (in Europe, Africa, North America, and Australia) he has become a respected figure in the promotion of various local styles from around the globe such as Coupe Decale, Cumbia, Kuduro, and Champeta.The past few years Boima has immersed himself in the world of music production, and has released original tracks and remixes alone as well as part of the duo Banana Clipz with DJ Oro 11.
Kaherine Lucey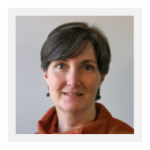 is the Founder and Chief Executive Officer of Solar Sister, a social enterprise that provides access to clean energy in developing countries through an innovative market based, women-centered distribution program. She has been named an Ashoka Changemaker and a winner of Social Venture Network 2011 Innovation Award and a Global Social Benefit Incubator Fellow for 2011 at the Santa Clara University Center for Science and Technology.  In addition to Solar Sister, Katherine currently serves on the board of Solar Light for Africa, a not-for-profit corporation that brings solar energy to rural communities in East Africa. Katherine serves on the Global Alliance for Clean Cookstoves and is Co-Chair of the Supply Chains and Entrepreneurship working group for UN Foundation Sustainable Energy for All Practitioner Network.   She holds an M.B.A. from Georgia State University and a Bachelor's Degree in Journalism from the University of Georgia. Read more on her twitter and Solar Sister Blog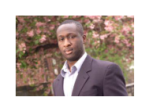 Nii Simmond
is the Co-Founder of The DAIN Network. The DAIN Network focuses on Agriculture and rural development, utilizing the African Diaspora for mentorship and technical assistance in the agriculture verticals. DAIN's goal is scale agriculture businesses in agriculture incubators, where, they can investment ready in 3-5 years for venture capitalists and angel investors.
Country of Origin
: Ghana
Talk to him about:
Investment, Agriculture, Innovation & Entrepreneurship in Africa
Website
:
www.dainetwork.org