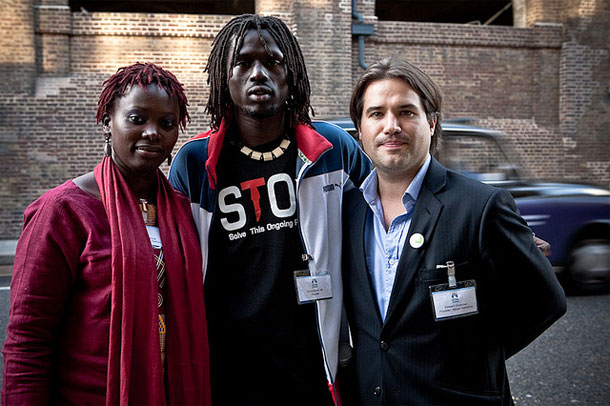 The Africa Gathering team is carefully made up of individuals who are actively doing something of benefit to ordinary people in Africa. Our team members have experience of business, education, technology, music, broadcasting and media. We work together to use all of these skills to help everybody share ideas of positive change in Africa. We have outstanding ambassadors supporting us every day.
Africa Gathering is continually working towards building a global network of creative and passionate teams in all the countries that we host events in, in order that we make the most of the best talent that Africa has to offer.
Find out more about our team below.
Founders
Management
Evans Muriu (Kenya)
Kathleen Bomani (Washington DC & Tanzania)
Patron
Emmanuel Jal - Musician
 Ambassadors
Sian Townsend - Mobile UXD expert at Google
Molly Mattessich ( Founder of Africa Rural Connect)
Bill Liao - Social Networking pioneer, Author and Philanthropist
Kimberly Rowan – Deloitte  Consulting
Ken Banks – Founder of kiwanja.net