The Team
The Africa Gathering team is carefully made up of individuals who are actively doing something of benefit to ordinary people in Africa. Our team members have experience of business, education, activism, technology, music, art, broadcasting and media. We work together to use all of these skills to help everybody share ideas of positive change in Africa. We go extra miles to support and empower our fellow Africans. We are always pushing for excellence in the Continent. We truly believe in the power of Sharing ideas for positive change and we have outstanding ambassadors and advisors supporting us every day to best serve you.
Africa Gathering is continually working towards building a unique global offline and online network of creative and passionate people. We support in country-teams leaders that host events in Africa to better serve their communities. Ask Africa Gathering how you to can host your own Gather-In.
Find out more about our team of volunteers below.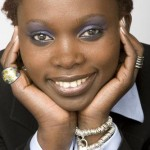 Marieme Jamme
Hello, I am Mariéme Jamme. I was born in Senegal, London based CEO, blogger, social entrepreneur and technologist. I am profoundly dedicated and committed to empowering my fellow Africans through education, leadership and economic development. I was named one of Forbe's '20 youngest power women in Africa 2012′ , nominated by the guardian african community network as one of the African women to watch in 2013 and recently nominated as a Young Global Leader by the World Economic Forum in Davos.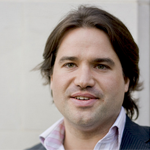 Edward Scotcher
Hello, I am Edward Scotcher. I am passionate about Innovation and Africa, having first hand experience of how even simple technology can be used to improve people's lives. I am a strong proponent of education, development and change where it's needed, but not where it's not: the simple truth being that whilst Africa needs to solve Africa's problems itself, we can all help if we have the experience, talent, skills, drive and the understanding to do so. I'm married to International Maritime Law expert Nkeiru Joe, who knows more about under sea fibre-optics than is healthy for one human being.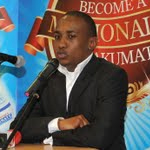 Evans Murui
Hello I am Evans Muriu. Executive Director of Africa Gathering Kenya, Entrepreneur with an accounting background from Strathmore University. I have over 5 years experience in Project Management driven by my passion for Kenya with an interest in youth development and empowerment. I ventured into the Car industry where my firm (Vance Motors) sells cars and offers transport services. I recently founded Wanadamu an initiative that seeks to bridge the gap between those in need of blood and blood donors in Kenya.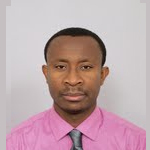 Worlali Senyo
Hello, I am Worali Senyo. A development researcher and consultant with over 7 years experience. I am specialist in ICTs covering mobile technologies in agriculture and rural development projects in the areas of Food Security, Knowledge Management, Agribusiness, Community informatics & Innovation, and e-Agriculture policies. My work experience covers Africa, Asia, Pacific, Caribbean and Europe. I'm agriculturist and holds a Master's Degree in ICTs for Development from the University of Manchester, UK.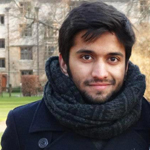 Kuldeep Daftary
Hello, I recently joined the Africa Gathering team as a volunteer and helping them with Web Development. I currently live in London. I am a web designer/developer by profession with a varied skill set. My key skills are front end development, WordPress theme development and Javascript.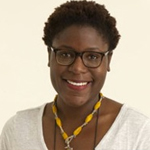 Eliza Anyangwe
Hello, I am Eliza Anyangwe. I manage content for the Guardian's Global Development Professionals Network, an online community for professionals in the humanitarian and development sectors. I am passionate about Africans telling Africa's story and has began working on a project to build capacity and increase networking opportunities for African journalists. When not volunteering for African projects, I am also a public speaker on the disruptive influence of the internet and the impact on journalism, international development and sustainability. Recently, I hosted a panel debate on sustainable fashion at Milan Design Week; given a talk at City University and lectured at University Institute for Modern Languages and Communication in Milan.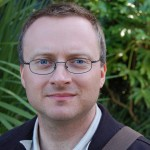 Mark Simpkins
Hello, I am Mark Simpkins. I work as a Technical Project Manager for the BBC, working on a number of sites and projects.
I have also worked on civic software projects such as ConsultationProcess.org which started the craze to make government documents open and annotatable. I also worked with some other MySociety.org volunteers to build both IVotedForYouBecause.com and TheyWantToBeElected.com for the 2005 UK General Elections. (Yes come the next election they will be back and ready). I advise the Africa Gathering team.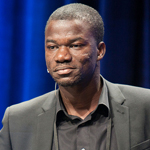 Edward Amartey-Tagoe
Hello, I am Edward Amartey-Tagoe. After graduating from the Meltwater Entrepreneurial School of Technology (MEST) in Ghana, I co-founded Nandimobile, an Internet start-up funded by the Meltwater Foundation making waves in the Ghana startup space. Nandimobile in 2011, took part in the Launch Conference Launch pad pitch competition and won the Best Business Award, the first time an African tech company had achieved that height. My passion for entrepreneurship, youth empowerment and social media has led me to be a key part of capacity building events such as BarcampGhana, BlogCamp, TedxDzorwulu, TedxAccra, Apps4Africa and Computermania.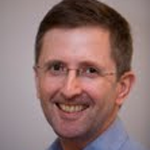 David Thomas
Hello, I am David Thomas. A highly experienced broadcaster, trainer and manager, with a special interest in communication and organisational skills. My business skills clients include the BBC, ITV, and the entertainment and theatre unions BECTU, Equity, NUJ and the Stage Management Association. I specialise in media training for charities. Clients include Age UK, Mencap, MEND, Cafod and the Charity Finance Directors Group. Distance learning clients include NUJ Training Wales, the Federation of Entertainment Unions in England, the Commonwealth Broadcasting Association and the Thomson Foundation. I advise the Africa Gathering team.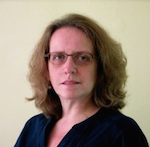 Julie Mollins
Hello, I am Julie Mollins. I'm a British-Canadian journalist who has worked with the Center for International Forestry Research as an editor and social media specialist with the Forests News blog in Bogor, Indonesia. I've also worked for eight years as a web editor and producer for the Reuters news agency in Toronto and London. For almost three years during that time, I served as production editor and communities editor at AlertNet, the former Reuters humanitarian news website. Before Reuters, I was a researcher and reporter for several national news and business publications in Canada, including Maclean's, Canadian Business and MoneySense magazines. In a former life, I worked making theatre jewellery and props for almost 10 years. I earned a Bachelor of Arts from Innis College in the University of Toronto and a Bachelor of Journalism from Ryerson University in Toronto.