Evans Muriu-Kenya
Operation Manager Kenya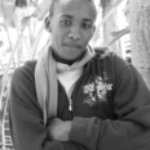 Evans Muriu, born and raised in Nairobi, Kenya has an educational background in accountancy. Focused and striving to retire at 30. He involves himself with like- minded people and combines knowledge, experience gained, mistakes made in the past, talent and passion in all he does to ensure success. His ability in team work, leadership and community involvement have been noted since high school to the university and now in the working environment and is not only highly recommended by the relevant bodies but has also been awarded appropriately.
Evans has started, run and managed several business and NGOs and has in years accumulated experience in project management and event planning. He operates on a mindset that reduces input in whatever capacity to maximize the desired maximum result. He is objective oriented. Being thirsty for knowledge he is keen to learn, improve professional skills, learn from practical experiences and is open to new challenges with the ability to work and mobilize resources. Also possessed are good organization and communication skills.
At Africa Gathering 2010, Evans ran all our operations in Kenya.