Patron & Ambassadors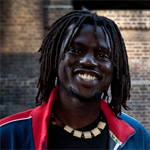 Emmanuel Jal
I am Africa Gathering Patron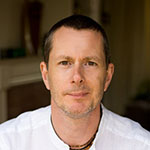 Ken Banks
Ken Banks, founder of
kiwanja.net
, devotes himself to the application of mobile technology for positive social and environmental change in the developing world, and has spent the last two decades working on projects in Africa. His early research resulted in the development of FrontlineSMS, an award-winning text messaging field communication system aimed at grassroots non-profit organisations. In 2012 the Cambridge business community presented Ken with a special "Excellence Award" for his work as a social entrepreneur, work which has over the years been supported by the likes of the MacArthur Foundation, Open Society Institute, Rockefeller Foundation, HIVOS, the Omidyar Network and the Curry Stone and Hewlett Foundations
www.kiwanja.net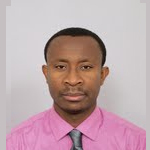 Worlali Senyo
Hello, I am Worali Senyo. A development researcher and consultant with over 7 years experience. I am specialist in ICTs covering mobile technologies in agriculture and rural development projects in the areas of Food Security, Knowledge Management, Agribusiness, Community informatics & Innovation, and e-Agriculture policies. My work experience covers Africa, Asia, Pacific, Caribbean and Europe. I'm agriculturist and holds a Master's Degree in ICTs for Development from the University of Manchester, UK.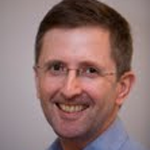 David Thomas
Hello, I am David Thomas. A highly experienced broadcaster, trainer and manager, with a special interest in communication and organisational skills. My business skills clients include the BBC, ITV, and the entertainment and theatre unions BECTU, Equity, NUJ and the Stage Management Association. I specialise in media training for charities. Clients include Age UK, Mencap, MEND, Cafod and the Charity Finance Directors Group. Distance learning clients include NUJ Training Wales, the Federation of Entertainment Unions in England, the Commonwealth Broadcasting Association and the Thomson Foundation. I advise the Africa Gathering team.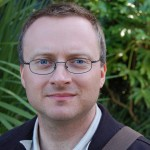 Mark Simpkins
Mark Simpkins is the founder of geeKyoto and 'The News Game' He is an online artist and activist having worked on a number of online experiments in participation and social engagement with power. He has over fifteen years experience of working with Internet technologies and has worked for AKQA, Moonfruit, Accenture and the BBC. He is currently working on a number of publishing and device based projects as well as new geekyoto conferences and events. He blogs occasionally at
http://www.geekyoto.com/
and
http://www.thenewsgame.org/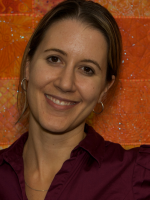 Molly Mattessich
Molly Mattessich launched and now manages the online platforms for the National Peace Corps Association, Africa Rural Connect and Peace Corps Connect. She also leads many of the Association's public relations, marketing, and business development initiatives for the largest nonprofit organization that supports the Peace Corps volunteer community. Molly continues to be a huge supporter of the Africa Gathering program since its mission is aligned with that of Africa Rural Connect, namely, bringing people together to share ideas that empower people living in Africa. She has presented at Africa Gathering in three different cities including London, England (2009), Nairobi, Kenya (2009) and Washington, DC (2010). Molly earned a degree in psychology from Wellesley College. She recently was named as one of "<a href="http://matadorchange.com/10-changemakers-to-follow-on-twitter-may-21″ target="_self">10 Changemakers to Follow on Twitter</a>" by the Matador Network.