Bill Liao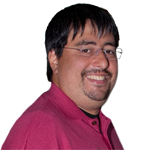 Ambassador
Bill Liao is an Australian entrepreneur, philanthropist, diplomat and author with a distinguished record in the areas of business, development and community activism, and the firm belief that enterprise and activism, conducted in a spirit of openness and fairness, hold the key to a better future for us all.
Bill Liao acted as Director of Operations of telecommunications company Davnet, during which time the organisation achieved the fastest capital value growth in the history of the Australian Stock Exchange. He is a co-founder of XING, a pioneering social networking platform, and CEO of Finaxis AG, a privately held company in the financial services industry. In December 2006, XING was one of the first Web 2.0 companies to go public. Subsequently, it has become one of the world's most important business-to-business social networking portals. Bill remains a consultant to XING. Bill is also a mentor to entrepreneurs in the making, helping women and men from very diverse socioeconomic and cultural backgrounds to achieve all they can in business, while espousing qualities of enterprise, fairness and ambition.
Bill's diplomatic role focuses on his position as special envoy for St Kitt's and Nevis, with a particular emphasis on sustainable development and the environment; he has also contributed to the recovery fund for the local sugar cane industry. In this role, he participated in the 2009 Climate Change Summit in Copenhagen.
Bill's wide-ranging philanthropic endeavours include his participation as an investor and volunteer in The Hunger Project in Uganda, New York and Mexico and, more recently, the launching of a global citizenship initiative, Neo.org, and a commitment to the reforestation of twenty square kilometres of land, embodied in WeForest.com. Both Neo and WeForest are non-profit, non-political organisations dedicated to contributing to a better world. Neo enables individuals around the world to make a personal commitment for the future of the Earth in the form of a Declaration of Global Citizenship, while WeForest recognises the huge importance of reforestation in the battle against global warming, and works with people and organisations around the world to regrow previously forested areas.
January 2010 saw the launch of Bill's book, Stone Soup; A Secret Recipe for Making Something from Nothing, which encompasses his vision for business, development, society and the future.