Africa Gathering 2014!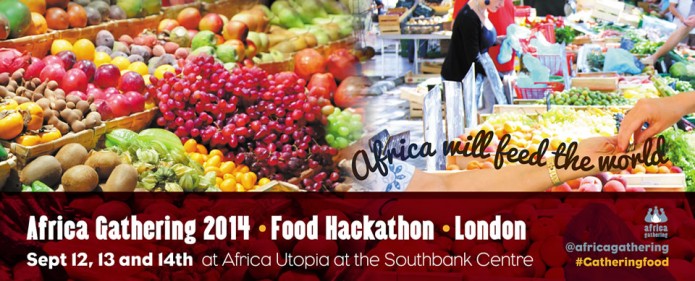 AFRICA GATHERING 2014
London – Sept 12, 13 & 14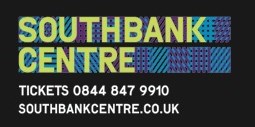 Southbank Centre Special Edition
Theme: "Africa Is Rising For Who?"
Note to Editors, Bloggers
For more information go to: www.africagathering.org
Press passes available for bloggers and journalists.
Now in its 6th year, Africa Gathering is back in London with a special conference co-hosted by Africa Utopia featuring a series of talks and debates and a program of arts and entertainment plus an innovation Hackathon on the theme "Africa is Rising for Who?'.
In the context of the increasing scramble for African resources, Africa Gathering creates a platform to discuss who really controls Africa and what this means for African people.
The event will draw together hundreds of professionals, innovators, tech wizards social justice groups and grass roots activists together with members of the public to network and collaborate for pan-African development. All are welcome.
Africa Gathering is a movement pushing for recognition and celebration of African ideas and innovation, bringing together African change-makers with those passionate about Africa's development. Over the last six years African Gathering has hosted events and help to set up community innovation hubs from London to Washington, Kenya, Ghana, and Uganda, partnering with organisations and incentives including Google Africa, the US Department of State, World Bank, BBC Africa, Guardian Global Development Professional Network, Kofi Annan's Africa Progress Panel, Overseas Development Institute, CNN, TED and the Indigo Trust.
Africa Utopia is the South Bank's annual African art, culture and culinary event featuring some of the continent's most iconic musicians and artists.
_______________________________________
CONFERENCE DETAILS
The Africa Gathering conference 2014 once again brings together designers, developers and entrepreneurs for a world-class conference in the heart of London.
This premiere location will provide a platform to build networks, cross-pollinate ideas and create new products and tools that innovate and improve the food ecosystem.
The conference will highlight the prevalent ideas fostered in recent times across the continent, addressing the need for equity, access and collaboration across all industries in Africa and beyond.
This year we are pleased to announce a collaboration with the hugely popular Africa Utopia the South Bank's annual African art, culture and culinary event. www.southbankcentre.co.uk/whatson/festival-series/africa-utopia
SCHEDULE
Day 1 and 2: TALKS AND DEBATES
Through a series of talks, debates and special plenary sessions, we will highlight and discuss a number of special themes including "women in agriculture and leadership" and "Africa can feed the world"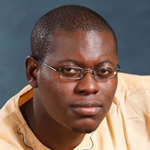 Bright Simons- President of the mPedigree Network
Bright Simons is president of the mPedigree Network [link to:www.mpedigree.net], where he pioneered a system that allows consumers to instantly check whether their medicines are counterfeits or not by sending a free text message.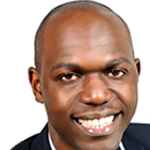 Larry Madowo - Kenyan TV Business Anchor
Larry Madowo is a Technology Editor and Anchor at NTV Kenya. He is a TV presenter, columnist, blogger and technology evangelist. He pioneered technology coverage on Kenyan television with feature stories on KTN – where he started his broadcast career – long before social media was mainstream. He writes the Front Row column for East and Central Africa's highest circulating daily the Daily Nation and hosts a Sunday show on Nation FM.More recently, he was a presenter and producer with CNBC Africa based out of both Johannesburg and Nairobi.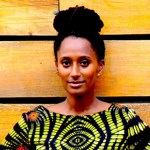 Hannah Pool - Journalist and Commentator
Journalists, author and commentator Hannah Pool writes regularly in the national and international media.
Hannah has written features, interviews and comment for the Guardian for over a decade.
Hannah's work also appears in The Times, Grazia, ARISE magazine and others.
Hannah is curator of talks and debates at Africa Utopia and WOW festivals at the Southbank centre and is Chair of UKFeminista.
Hannah's book, My Fathers' Daughter: A story of family and belonging is a memoir of her journey back to Eritrea to find her birth family. Published in the UK (Penguin), the US (Free Press), France, and Holland to critical acclaim, My Fathers' Daughter was described by the Washington Post as "a significant and moving book."
A regular contributor to BBC Radio, a speaker at TedXEuston, Africa Writes and Africa Gathering, Hannah was the subject of CNN's African Voices, a half hour interview looking at her career to date.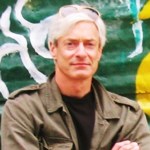 Laurence Brahm - Global activist, international lawyer and crisis mediator, political-economist, social entrepreneur, and author of over thirty books on Asia.
He is currently advisor to China's Ministry of Environmental Protection and the European Commission Director General for Environment, blueprinting green growth policies aimed at reducing total carbon through renewable and efficient energy replacement.
He is architect of the Himalayan Consensus and African Consensus economic paradigms, serving as executive director and co-rounder of the African Consensus Forum.
He has served as a member of the United Nations Theme Group on Poverty and Inequality, NGO spokesperson to the United Nations Earth Summit 2012 (Rio+20) and was selected by ScenaRio as "100 Opinion Leaders Advising Rio+20."
His forthcoming book "Fusion Economics: How Pragmatism is Changing the World" will be published by Palgrave Macmillian this October.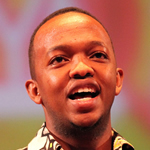 Mark Kaigwa - Founder of Nendo
Mark Kaigwa is the founder of Nendo a strategy & storytelling consultancy for digital Africa. He has published two of the most influential African blogs of the past 6 years – AfricanDigitalArt (award-winning African showcase for digital art & design) where he presently works as Partner and Digital Strategist and Afrinnovator (leading East African technology & innovation journal) where he served as Partner until end of 2013.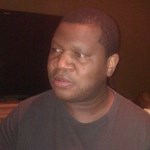 Mbale Sam - Social Business/Enterprise Developer
Sam is the community manager at Mpelembe Network and a Social Business/Enterprise developer who simply loves the whole concept of innovating and developing practical solutions to every day problems using the power of internet collaboration.. He helps companies understand and implement Enterprise/Social Business solutions, specifically Google Apps and Cloud Platform development.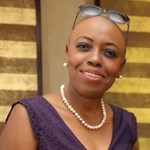 Nachilala Nkombo - Deputy Director—ONE Campaign in Africa
Nachilala Nkombo is the Deputy Director for the ONE Campaign in Africa. At ONE, she leads on designing and implementing ONE's policy advocacy and campaigns strategies in Africa. Her work involves engaging high level policy makers at the national levels as well as in multilateral institutions such as the African Union and the United Nations to advance policy reforms and to demand accountability. She is also responsible for managing key relationships with stakeholders that include the private sector, civil society, donor and academic partners working on similar issues. She recently led an evidence based successful campaign that has reinvigorated the Africa Union leader's commitment to investing and transforming the agriculture sector on the African continent. The campaign mobilized heads of states, prime Ministers, and several ministers in 10 countries that championed the policy recommendations suggested at the assembly of African heads of state that met in Malabo Equatorial Guinea. At the grassroots level, the campaign collected over 2 million petition signers calling for more investments in the agriculture sector; these voices were delivered in the AU heads of government summit.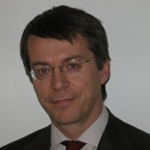 Nicolar de Cordes - Vice President of Marketing Anticipation for the Orange Group
Nicolas de Cordes has been in the telecom industry for 18 years, and is today Vice President of Marketing Anticipation for the Orange Group, in charge of identifying Trends and exploring new business opportunities. As part of this innovation role he leads the project "Data 4 Development" an Open Innovation and Big Data initiative, launched in the Ivory Coast and Senegal. Orange is amongst the largest telecommunication group in the world, operating fix, mobile, internet and content activities in many countries in Europe, the Middle-east and in Africa. It has a customer base of 245 Mio users and a turnover around 45 Bn Euro. Nicolas joined the Group 10 years ago in London where he headed the Mobile strategy practice before moving to Paris to lead the Group Strategy team. Prior to that he was in charge of the Consumer Marketing at Mobistar, Orange's Belgian subsidiary.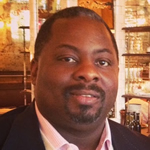 Obi Asika - Founder , Dragon Africa
Obi Asika is Founder of Dragon Africa, a strategic advisory firm focused on helping global companies engage into Africa and African companies connect to the West, our uk affiliate Dragon Associates is one of the leading Strategic Communication advisory firms, with extensive relationships in the UK and a growing international client list. Dragon Africa holds the rights and produces SocialMediaWeek Lagos, Africa's leading conference on new media, technology and business. Mr Asika, Chairs the advisory Board and is the Executive Producer of the Conference. Mr. Asika is West Africa Partner and Co-Founder of AMPN West Africa. This new production company network works across Lagos, Nairobi and South Africa with TV formats including The Voice, And The Winner Is, and I love My Country and with offices in Amsterdam, Lagos and Johannesburg.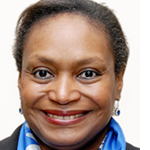 Dr. Pauline Greaves - Head of Education with the Commonwealth Secretariat
Head of Education with the Commonwealth Secretariat. Former Head of Teacher Education and Professional Development with the Abu Dhabi Government. Over 28 years' experience in education administration- K-12, Higher Education and program development in universities and colleges.
She has worked in a variety of countries with diverse communities and student populations including Africa, Asia, Latin America, Europe, North America and the Middle East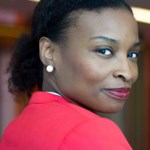 Rolake Akinkug - VP and Head of Energy and Natural Resources Origination, FBN Capital
Rolake joined FBN Capital in May 2014 upon her relocation to Lagos from London after almost two decades abroad. She leads investment banking deal origination in the energy and natural resources sector, and manages key relationships sector clients for FBN Capital. She is focussed on delivering the full resources of the investment bank across equity, debt and other financial products to assist clients. Alongside this she provides strategic and expert insight and advice on the energy industry both internally and externally. Prior to this, Rolake was for more than 3 years head of the energy and oil and gas research team at pan-African Ecobank. She managed Ecobank's research output across the energy industry value chain, covering a wide range of energy products and industry players, and has built an extensive network in the global and African energy sector. Her specialist areas include global energy, African oil and gas markets, oil and gas financing trends and infrastructure challenges, sustainable energy solutions, the power sector and natural resource policy.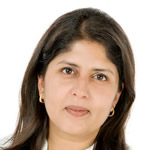 Mara Foundation is social enterprise focused on encouraging and supporting emerging African entrepreneurs by way of empowering, enabling and inspiring them.  Rona has broken new ground and established new norms of their organisation, she continuously seeks synergies between Mara and other organisations to combine efforts to bring change, remove barriers and drive economic empowerment across Africa. Rona has been instrumental in solidifying partnerships and sponsorship promoting the Foundations work. She truly believes that the Foundations initiatives will bring sustainable change to Africa.  Rona was also shortlisted for the Asian Women of Achievement award and she co-authored a blog for the UK National Diversity Awards (Diversity Group).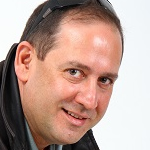 Steve Blunden - CEO of Link Community Development
Stephen Blunden is the CEO of Link Community Development, an international NGO working in partnership with Ministry of Education and local government in Ethiopia, Ghana, Malawi, South Africa and Uganda to improve the quality of education.
With thirty years of international development experience, twenty of those with Link, Stephen has an in depth insight into the challenges facing developing countries striving to deliver quality education.
He is also critical of the industry which he is part of, which in his view is too often self serving and, in failing to tackle the key issues preventing quality education, all too often creates further diversion of the limited resources with perverse incentives.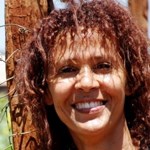 Su Kahumbu - Social entrepreneur, a pioneer in the organic industry
Su is a social entrepreneur, a pioneer in the organic industry in Kenya working with small holder farmers in both rural and urban settings for the past 15 years. She has developed a string of mainstream organic markets for organic farmers enabling them earn premium prices for their products.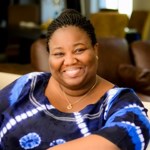 Betty Enyonam Kumahor - Regional Managing Director of Pan-Africa for ThoughtWork
Betty Enyonam Kumahor is the Regional Managing Director of Pan-Africa for ThoughtWorks, a global IT consulting firm. Nominated as Best African Company of the Year 2013 by African Business Awards, ThoughtWorks has already made a marked impact on the continent with a diverse portfolio of clients including some of the largest, most innovative, and socially impactful organisations on the continent.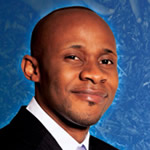 Patrick Muyaya Katembwe - Member of Parliament of the Democratic Republic of Congo Government
Information coming soon.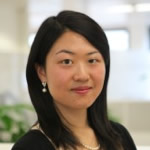 Cecily Liu - is a London correspondent for China Daily.
Cecily Liu is a London correspondent for China Daily. Cecily covers financial news including companies & markets, regulations, product launches, mergers and acquisitions, Chinese foreign direct investments and trade.
Cecily joined China Daily in January 2012, and has since then covered a wide range of stories from company news to analysis pieces on macroeconomic issues.
Cecily studied at UCL from 2008 to 2011. In the 2010-11 academic year, Cecily was a news editor for London Student, and associate editor of Equilibrium – both are student media at the University of London. She has also interned at the Croydon Guardian.
Day 3: HACKATHON
Theme: AFRICA WILL FEED THE WORLD
This year's Africa Gathering will be incorporating a Hackathon focusing on the challenges within Africa's food production.
The Hackathon enables both technical and non-technical participants to work collaboratively in teams alongside mentors to experiment with cutting edge mobile apps, software, hardware, cloud-based computing and social media to build working prototypes that present innovative solutions to the challenges set by the preliminary days of talks and discussions.
Challenges will be divided into six categories: Food Production, Scalability and Distribution Food Sustainability and Resilience, Education and Awareness, Nutrition and Fitness, Culture and Cuisine, Technological and Hardware Innovation. The Hackathon will be judged by an panel of experts according to a guideline framework. Winning teams will be awarded prizes donated by Africa Gathering sponsors.
Hardware and software resources for the Hackathon will be provided by Africa Gathering sponsors.
Participants and media personnel should register in advance at www.africagathering.org.
Tickets (including breakfast, lunch and dinner) are available from the South Bank Centre http://www.southbankcentre.co.uk/