AG2013 Theme Announced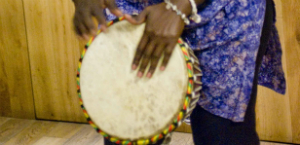 Theme: Hands on technology: The rise of the makers, the dynamic and the disruptive thinkers of Africa
"The next generation of Africans are determined to make a difference…I'm looking forward to the next 10-20 years and the dynamic Africa we're going to have" – Kofi Annan
We are excited to announce our 5th Anniversary conference, which will take place this June 21st and 22nd in London. The conference theme is: Hands on technology: The rise of the makers, the dynamic and the disruptive thinkers of Africa.
Our 2013 event will provide an opportunity for delegates and speakers to share their ideas under our palaver tree and to showcase some of the great start-up ideas that have emerged in recent times across the continent, but also to discuss some of the challenges still present around funding and investment. And also this year, through a special series of themed presentations, we will highlight and debate the rise of women in tech across Africa. Africa Gathering 2013 will be a key event for women innovators and investors looking to discover and invest the African technology ecosystems.
Join our two-day event of experts and thinkers, in-depth panels, educational presentations and thought leadership, which aims to develop and build relationships. By highlighting grassroots, emerging technologies, and solutions that are relevant to Africa, we wish to offer a new perspective, and so encourage active involvement from Africa-focused businesses, investors, and funders.
You will have a chance to take peek at this year's line-up and network with some remarkable thinkers of Africa. Remember to get your ticket early, grab a place to meet and network with our great network.
Themed Series Rountable
Our themed series will focus on Women Entrepreneurship in Africa, The Missing link between Policy Makers, Grassroots and Advocate of Changes and Investment for Innovation in Africa, and the conference will seek to set the tone around these topics. We will demonstrate how African innovators, especially women, are moving fast and taking the lead in developing amazing local technological solutions. We also aim to demystify the relationship between investors and African entrepreneurs.
Contact team in London: info@africagathering.org