KeyNote Speakers
Moderator- William PERRIN- The Indigo Trust Foundation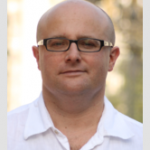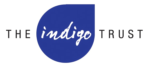 William Perrin is the founder of talk about local a unique public service project (funded by Channel4 and Screen West Midlands) to give people in deprived or isolated communities an online voice they own and run. He has a long track record of community action in London's deprived Kings Cross neighbourhood. When in the UK civil service, William was Tony Blair's technology policy advisor in Downing Street, co-authored the 'Transformational Government' strategy, commissioned the 2007 Power of Information Review with Fran, was Secretary to the Power of Information Taskforce, ran 'Show us a Better Way' one of the first open data competitions and was Chair of the OECD expert group on e-government.
KeyNote Speakers
Africa Gathering London 2011 speakers comes from diverse fields. The guest list composes of young entrepreneurs; technologist, leaders in media; heads of major international organizations and businesses. We are excited again to bring you amazing individuals, changemakers who we have carefully selected to come and share their knowledge, ideas and experience with you.
Faith KARIMI- CNN Newsdesk Editor- CNN WIRE- Atlanta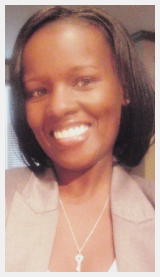 Faith Karimi is one of two Kenyans working at CNN, where she has been a newsdesk editor since 2009. She started her journalism career as a second-year university student by working for U.S. newspapers on a wide range of jobs — including editing, writing opinion pieces and working for the sports section.
In 2002, she interned at The New York Times' bureau in Nairobi. She also wrote a lifestyle column for The Standard (Nairobi) on life in the Diaspora.
Her reporting has won numerous awards such as a best columnist recognition from the Society of Professional Journalists. While in college, she was named a Chips Quinn Scholar twice — an honor awarded to student journalists who excel in academics.
Throughout her career, Faith has watched evolving technological trends — and witnessed them open unprecedented opportunities for journalists.
During her overnight shift at CNN, she is part of a team that aggressively monitors various forms of new media, including social networking sites. She uses these tools for reporting and interacting — especially during breaking news — and also for keeping up with trends, gathering tips and building relationships with potential sources.
She believes new media is playing a big role in transforming the African story from one of poverty and devastation to one of vibrant technology and innovative youth intent on abolishing the stereotypes.
Faith has a bachelor's degree in journalism and a master's degree in mass communications — both from Grambling State University in Louisiana. Her master's thesis examined international media coverage of Africa and how it has shaped perceptions of the continent.
---
Claire MELAMED – Head of Growth and Equity Programme at ODI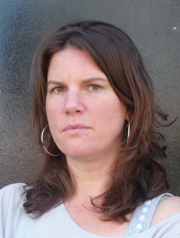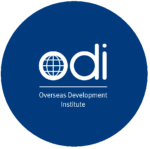 Claire Melamed is the Head of the Growth and Equity Programme at ODI. She was previously the Head of Policy at ActionAid UK. She has also worked for Christian Aid, the United Nations in Mozambique, and taught at the University of London and the Open University.
Claire's current research interests are on the MDGs and the development of a post-MDG international agreement on development, on how an analysis of equity can improve our understanding of poverty and how to end it, on how to design policies to ensure that the benefits of growth are distributed to poor people, and on how to make inequality visible to policy makers through better data.
---
Gemma WARE – Assistant Editor, The Africa Report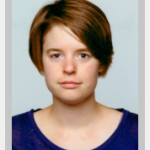 Since joining the team at The Africa Report in June 2008, Gemma has reported on a wide-range of issues for the magazine while running the magazine's website and social media output. Her specialisms include telecoms, ICT, urbanisation, private equity, music and education in Africa. In 2009, she helped relaunch www.theafricareport.com and runs the Facebook and Twitter feeds for the magazine. After a postgraduate degree in magazine journalism at City University, Gemma began working as a journalist since 2006, when she covered the UK charity sector as a reporter and then deputy editor for Plaza Publishing in London.



Since moving to Paris to work for The Africa Report Gemma has travelled in West, East and Southern Africa for the magazine,recently to Zambia and Sierra Leone to research economic surveys of both countries. Gemma won the Best Newcomer award at the 2010 Diageo Africa Business Reporting Awards.
---
Jon GOSIER- Entrepreneur- Founder of Appfrica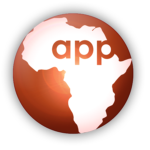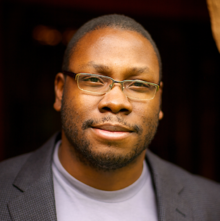 Jonathan Gosier is a designer, software developer, and serial entrepreneur. He currently serves as Director of Product for SwiftRiver at Ushahidi building a platform for making sense of streams of realtime data. SwiftRiver's mission is to democratize access to the tools used for drawing insight from data feeds that would otherwise be overwhelming. The platform accomplishes this using natural language processing, location disambiguation techniques, statistical analysis, and the open graph.
He's also the founder of Appfrica and HiveColab a business accelerator and incubator for East African technologists. Appfrica was founded in 2008 and the goal is to build local capacity for young technologist in the region. Appfrica is an active mentoring group and investor for software developers in Africa and works with a number of multinational firms who wish to do work in the continent. He's also served as an investor for many African startups including the Kuyu Project and Status.ug, a now defunct Ugandan mobile-social network. Jon Gosier has been a frequent speaker at the TED Conference, is a TED Senior Fellow, and TEDxOrganizer. In 2009 Jon spoke at TEDGlobal in Oxford about his company Appfrica and one of their projects which connected rural African villages with the internet. The service, in collaboration with nonprofit OpenMind, was called QuestionBox and allowed people with no access to the internet to ask questions and get timely, vetted answers.
Jon Gosier's work has been profiled by a number of media outlets including the New York Times, Forbes, The Guardian and New Scientist. Read Jon's Blog
---
Linda RAFTREE- Plan USA Social Media & New Technology Advisor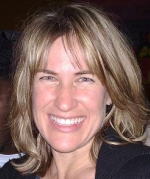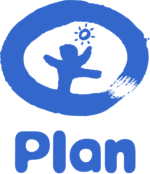 Linda Raftree is Plan USA's Senior ICT4D Advisor. She is based at the US Headquarters but spent much of the past 3 years supporting Plan Africa Country Offices to integrate new media and technology tools in Plan's child centered community development programs. In addition to hands-on work and capacity building efforts with frontline staff and youth, Linda is on the team that is developing Plan's global strategy for integrating ICTs and social media into the organization's program work. She contributed to the Girls and ICTs chapter of Plan's 2010 'Because I am a Girl Report, Plan's 2010 ICT-Enabled Development Guide, and Plan's 2003 Little Green Disaster Book. Before joining Plan USA in 2001, Linda lived and worked in El Salvador for 10 years managing child media, child protection, post-conflict reconciliation, and disaster programs. Linda writes 'Wait… What?' a blog that is widely read by development practitioners and technologists interested in the intersection of technology and development.Read Linda's Blog