Programme
Follow us on twitter @africagathering with our QR code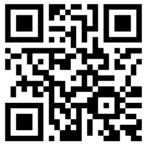 Monday June 20th 2011- 10am- 7pm
Curator
: Marieme Jamme – Co-Founder of Africa Gathering
Moderator
: William Perrin – Indigo Trust Foundation
10.00- 11.00 – REGISTRATION – MORNING COFFEE – NETWORKING
11.00- 11.15 – WELCOME – OPENING REMARKS
Welcome from the Africa Gathering Team
11.30-12.15 – WORKSHOP with the Africa Gathering Team
Social Media Revolutionizing Africa : "How is new media changing Africa, giving voices to the voiceless, improving governance and transparency, and changing narratives?"
12.15- 12.30 – Q&A – LESSONS LEARNED, IDEAS SHARED
12.30- 13.30 – LUNCH BREAK
13-30- 14.00 – AFTERNOON AFRICA GATHERING BEGINS
THEME: "New Media Revolutionizing Africa"
14.00- 14.20 – Clare Melamed – Overseas Developemt Institute
14. 20- 14.40 – Jon Gosier – Founder of AppAfrica and Entrepreuneur
14.40- 14.45 – Alan Cocks – Ubuntu software Advocate- Short Talk ( 6 minutes)
14.50- 15.10 – Faith Karimi – CNN Newsdesk Editor
15.10- 15.30 – Elizbeth Ford – Global Development site Guardian Deputy Editor
15.30- 15.40 – COFFEE BREAK
15.40- 16.00 – Team up – Alex Reid (Head of Media- Gates Foundation) & Carolina Rodriguez (Head of Media, Africa Progress Panel)
16.00- 16.20 – Linda Raftree – Social Media and New Technology Advisor ( Plan USA)
16.20- 16.30 – Short talk (10 minutes) Tami Hultman – Co-Founder, AllAfrica Global Media
16.40- 17.00 – Gemma Ware – Assistant Editor (The Africa Report)
17.00- 17.10-  QUICK BREAK
17-20 – 17.30 – Kevin Anderson – Journalist, Digital Strategist (Short talk, 10 minutes)
17.30- 17.40 – Sharath Srinivasan Co-Founder of FrontlineSMS:Radio
17.50-18.50 -PANEL DISCUSSION and Q&A
Can Social Media Revolutionize Africa? How can we use new media to give voices to Africans, improve governance and transparency, and change narratives?
Head of Panel: Dr Loren Treisman, Trust Executive (Indigo Trust)
Key Participants : Miriam Quansah (BBC Have Your Say), Gemma Ware (Africa Report)- FrontLine SMS Radio– Ra'ayi Riga (BBC Hausa)- Carolina Rodriguez (Africa Progress Panel)- Chris Cleverly (Founder of Made In Africa)
18.50 – MODERATOR'S CLOSING REMARKS – William Perrin, (Indigo Trust)
19.00- DRINKS & NETWORKING AT ROTUNDA BAR- Inside the Guardian
Follow Africa Gathering on twitter for updates!
Join our Facebook Group
Event #AGLONDON
Location: Guardian News & Media, Kings Place, 90 York Way .