Speakers & Panelists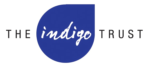 Loren Treisman, PhD (Trust Executive)
Loren was employed as the new Trust Executive for The Indigo Trust on October 4th 2010 to coincide with a shift in the Trust's focus towards using ICT to encourage democratic transparency and enhance development interventions.  She also hopes to stimulate other avenues for development, in the field of ICT4D. Since completing a PhD in breast cancer research at Cambridge University, Loren has pursued a challenging and varied career.  She has managed, developed strategies and consulted on a variety of development projects in East Africa (predominantly in Uganda and Tanzania), overseeing the complete project cycle.  Her focus has included income generation, education, youth empowerment, HIV/AIDS, peer education, public health, the environment, human rights, ICT and a variety of other issues.
Loren holds a First Class BSc (Hons) in Biological Sciences from Birmingham University, where she obtained the top First and gained several awards (John Jinks and Farmer).
---
Alex REID- Head of Media Bill & Melinda Gates Foundation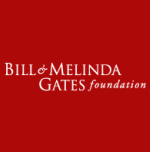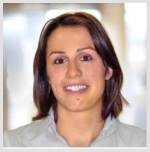 Alex Reid is the head of media for the foundation's Europe office. In this role, she supports the foundation's policy and advocacy goals in global health and development by helping manage its European media relations strategy and opinion leader outreach. She also helps expand the foundation's partnerships with European non-governmental organizations, foundations, governments, and other groups. Before joining the foundation, Reid managed high-profile communications campaigns for clients of global public relations firm Weber Shandwick, including the Bill & Melinda Gates Foundation, the World Heart Federation, and the pharmaceutical companies GlaxoSmithKline, Roche, and Gilead. She accepted her current position after supporting several campaigns in Europe for the Global Health Program, most notably the recent announcement that the foundation will commit $10 billion over the next decade to research, develop, and deliver vaccines for the world's poorest countries.
Prior to her time at Weber Shandwick, Reid worked as a media relations specialist for Burson-Marsteller and Cancer Research UK; as a fundraiser for Action Aid, UK; and as an English teacher in Eldoret, Kenya. She earned her bachelor's degree in politics from the University of Nottingham.
---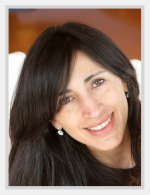 Carolina RODRIGUEZ– Communication & Partnerships Manager Africa Progress Panel
Carolina is the Communications and Partnerships Manager at the Africa Progress Panel. In her current capacity she directs the production and design of all communication products and ensures that the messages of the APP reach key stakeholders. Under her watch, the APP has come to develop a distinct visual identity through the use of compelling infographics that have set a new standard for sharing qualitative and quantitative information both online and in print. Carolina has over ten years of experience in communications in the field of international development. Previously, she worked for the United Nations Economic Commission for Latin America and the Caribbean in Chile and as a Web Content Editor and Manager for the United Nations Development Programme in New York where she managed several flagship projects and was responsible for guiding over 50 country offices in Latin America and Europe and the CIS towards a more consistent, transparent and strategically aligned online presence. She has also worked as a consultant for various private, public and international organizations including the European Union. She is a trained Architect with master's degree in Urban Development from the Pontificia Universidad Católica in Chile.
---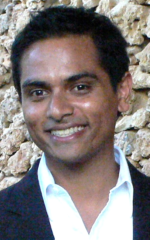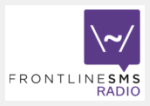 Sarath Srinivasan- Co-Founder of FrontlineSMS:Radio
Sharath Srinivasan is Co-Founder of FrontlineSMS:Radio, a sister project of FrontlineSMS, that assists local radio stations to interact dynamically with their audiences by harnessing the power of SMS text messaging. Sharath directs Cambridge University's Centre of Governance and Human Rights (CGHR), partnered with FrontlineSMS to create FrontlineSMS:Radio and research its use in Africa. By feeding social science research into the development of concrete New Media tools like FrontlineSMS:Radio, CGHR seeks to evaluate how transformative these tools can be in relation to public debate, political participation, accountability and governance. Radio and mobile SMS are a powerful combination in Africa, and by giving radio listeners a voice, FrontlineSMS:Radio seeks to support local innovations that strengthen discussion, action and public good outcomes.
---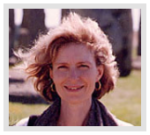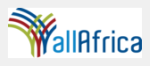 Dr.Tami Hultman- Co-Founder AllAfrica Global
Dr. Tami Hultman is co-founder and chief editorial officer of AllAfrica Global Media/allAfrica.com. As strategist for AllAfrica's infrastructure and services, she works to extend social software and content delivery technology to address community needs. She has reported, edited, consulted and produced for a range of international media, including the BBC, CNN, South African Broadcasting Corporation, National Public Radio (U.S.), International Television News (UK), Daily Nation (Nairobi), the Washington Post, the New York Times and Le Monde Diplomatique. She was founding Director of the Center for Africa and Media at Duke University, where she conducted one of the first Internet courses, "News in a Global Village," linking classes at universities in Ghana and South Africa with Duke and with Florida A&M. She is a member of the Council on Foreign Relations (U.S.) and the International Women's Media Foundation. Among the awards for her work, in 2001 she was named co-recipient of the Special Recognition Media Award for Lifetime Achievement by the Africa America Institute in New York.