AG Uganda 2012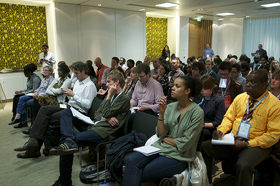 People and Technology in Uganda: The Future is Bright!
Monday, January 30th 2012
At HIVE COLAB
3rd floor of Capital Shoppers shopping center in Nakawa, directly opposite Makerere University Business School (MUBS)

Africa Gathering brings together thinkers, entrepreneurs, innovators and many others to talk about positive change in sustainable development, technology, social networking, health, education and good governance in Africa.
Africa Gathering 2012 begins in Kampala, Uganda, where we will bring together Ugandans who are embracing technology to put their country on the map.
If you have attended previous Africa Gathering events, you will know that we assemble a diverse community of people who care about Africa and want to share ideas for positive change in the areas such as sustainable development, new technology, social entrepreneurship, health, education and good governance.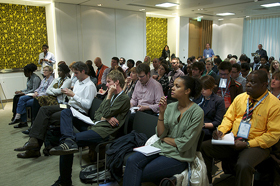 Our one-day-only Ugandan event aims to develop relationships and highlight grassroots progress, emerging technologies, and solutions that are relevant to Africa. We hope to encourage the active involvement of Africa-focused businesses, investors and strategists, whilst also offering a new perspective. We also seek to re-frame the debate around technology in Uganda, looking at how people are currently taking the lead in this sphere of African life, and the obstacles that still lie ahead.
The programme will include keynote speakers, panel discussions and breakout groups. A highlight will be a brainstorming session, followed by an interactive afternoon with amazing guest speakers.
Check out our Recents Pictures
Our Uganda Sponsor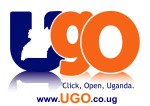 Are you interested in Business Sponsorship?
If you are interested in business level sponsorship of Africa Gathering, please contact us: info@africagathering.org