Uganda Speakers
Curator- Marieme Jamme- Co-Founder of Africa Gathering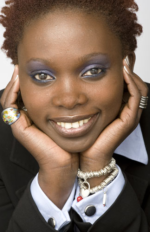 Mariéme Jamme is a London-based CEO, blogger, philanthropist and social entrepreneur with a passionate commitment to helping empower her fellow Africans through education, leadership, social entrepreneurship and economic development. Read more about Marieme and her work here. Follow @mjamme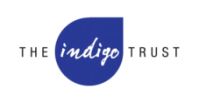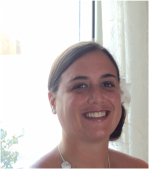 Moderator- Loren Treisman- The Indigo Trust Foundation Executive
Loren was employed as the Executive for The Indigo Trust on October 4th 2010 to coincide with a shift in the Trust's focus towards using ICT to encourage democratic transparency and support development interventions. She also hopes to stimulate other avenues for development, in the field of information technologies for development. Read more about Loren here Read more about Loren here. Follow @indigotrust
---
Key Speakers
Africa Gathering Uganda 2012 speakers comes from diverse fields. The guest list composes of young entrepreneurs based in Uganda, technologist, social entrepreneurs and Business owners. We are excited again to bring you amazing individuals, changemakers who we have carefully selected to come and share their knowledge, ideas and experience with you.


Jonhstone Baguma- Africa Rural Connect 2010 Winner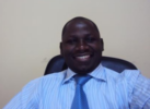 Mr. Baguma has managed a number of development projects in ICT for Development in Uganda. He is currently serving as the Project Leader, "Promoting Strategic Community Radio Broadcasting for Innovation & Entrepreneurship/Business Skills Development in the Rwenzori Region, Western Uganda." Mr. Baguma was announced the grand prize winner of the African Rural Connect 2010 – an award organized by the National Peace Corps Association – USA. His winning idea focuses on promoting rural agribusiness enterprises development in the Rwenzori region, Western Uganda. Mr. Baguma was also named among the Top Five Young Social Entrepreneurs by the Young Achievers Awards 2010, an annually ceremony held to reward exceptional Innovation and Excellence in Uganda. Read more about Johnstone here. Follow Jonhstone on twitter
---
Maureen Agena- Program Manager- Social Media Enthusiast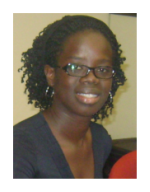 Maureen Agena is a New media enthusiast, trainer ,youth activist and a trained citizen Journalist. She currently works as a program Manager at Text to Change a Mobile for Development company. Prior to this, she worked at Women of Uganda Network(WOUGNET) for 3 years as an Information & Communications Officer. She holds an Msc in Information Systems. Maureen was recipient of Canadian Commonwealth Scholarship and an ARDYIS 2010 EastAfrican award winner. She is passionate about ICT4D, mobile technology and Gender issues in Technology. Follow Maureen @maureenagena
---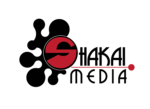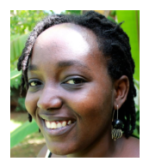 Darlyne Komukama- Entrepreneur Darlyne is a long time blogger and social media enthusiast who first got hit by the internet social media bug in 2003 when she signed up for Hi5 and Blogger just in time to take part in Uganda's budding blogging community. She went on to become an avid user of several social media platforms until she decided to use her experience and training to create a social media marketing consultancy which she called Shakai Media. Shakai Media's job is to help your company reach it's audience in the most efficient way by spreading your message to your desired demographic with targeted content, real time monitoring and fast responses to harness the power of social media. Follow Darlyne @ShakaiMedia
---
Evelyn Namara- Program Manager Solar Sister Uganda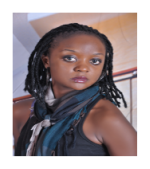 Evelyn Namara is the Program Coordinator for Solar Sister, in Uganda. She oversees all the Solar Sister activities in Uganda and plans for the strategic and daily expansion of Solar Sister in Uganda. She holds a Bsc. Degree in Computer Science and a Diploma in Information Technology (Science). She loves technology and using it as a tool to solve many of the problems we face today in our daily lives. Prior to working for Solar Sister, she worked for Telecom giant Orange Uganda, as the IT Unix Administrator for close to 3 and a half years.Evelyn is also alumni of The Centre for Development and Population Activities (www.cedpa.org) and participated in the Global Women in Management Summit (GWIM55) in Nigeria. She is passionate about Women and Technology in Uganda Follow Evelyn on Twitter
---
Rosebell Kagumire – Multimedia Journalist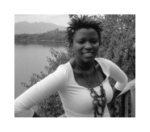 Rosebell is a Ugandan multimedia journalist working on peace and conflict issues in the Eastern Africa region. Currently, she is the Editor and Rights in Crisis Digital Campaigner at Channel16. She also worked in communications with at Isis-Women's International Cross Cultural Exchange (Isis-WICCE) documenting stories of women in conflict and post conflict settings mostly in Africa. Passionate about new media and internet freedom, She is an Internet Freedom Fellow with U.S Department of State Human rights program designed to promote the work of online activists and journalists to enhance human rights coverage. She holds a Masters in Media, Peace and Conflict Studies from the United Nations-mandated University for Peace in Costa Rica. She had also studied Non-Violent Conflict at The Fletcher School of Law and Diplomacy at Tufts University. You can read more on Rosebell Kagumire Follow Rosebell on twitter.