Africa Gathering Washington DC November 2011
From Art to Technology, Health to Entrepreneurship:
Who's Making it happen?
Friday 4th Saturday 5th November 2011
SAIS (School of Advanced International Studies)
Friday, November 4 location:
SAIS BOB Building-Room 500-1717 Massachusetts Ave. NW
Washington, DC 20036
Saturday, November 5 location:
Kenney Auditorium SAIS Nitze Building -Johns Hopkins University
1740 Massachusetts Avenue, NW- Washington, DC 20036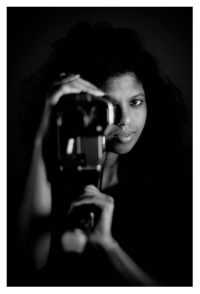 Why you should attend
The Africa Gathering conference this November in Washington DC will focus on the re-emerging arts, politics, social movements, and all things under the umbrella of the building of a New Africa, as they intersect with the work of women in and of Africa. Delegates and speakers will share their ideas and discuss how their work drives, or is driven by the help of women in Africa.
If you have attended previous Africa Gathering events, you will know that we bring together a diverse community of those who care about Africa to share their ideas for positive change in sustainable development, new technology and media, social entrepreneurship, health, education and good governance.
We're coming to the US for the second time with an exciting two day schedule of events aimed at developing relationships, highlighting grassroots, emerging technologies, and solutions that are relevant to Africa – to encourage active involvement from Africa-focussed businesses, investors, and strategists, whilst concurrently offering a new perspective.
The Conference will seek to reframe the debate around Technology, Arts, Economy, Entrepreneurship and Health in Africa. It will demonstrate how women are currently moving and taking the lead in these spheres of African life, and the roadblocks that still lay ahead.
The programme will involve a mix of keynote speakers, panel discussions and breakout groups. One highlight of the two days events is a Brainstorm session, followed by an interactive and exciting afternoon with amazing guests speakers.
We are proud to announce that we have 2 new amazing speakers confirmed this week; The award winning Katherine Lucey, Founder and Chief Executive Officer of Solar Sister and Ashoka Changemaker. Also joining us will be the very talented Barbara Birungi web designer and social entrepreneur and founder of WITU a forum for women in Technology in Uganda.
For ticket info, Contact us: info@africagathering.org
Africa Gathering Nairobi is also taking place: Africa Gathering event in Nairobi, Kenya on Saturday 5th of November.