Hackathon for Gender Equality, London 2015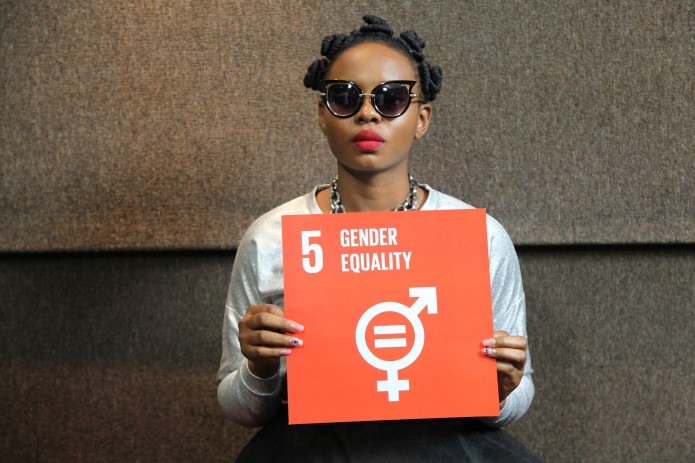 London – September 12 & 13, 2015
 On Sept 25-27, the leaders of 193 countries will meet at the UN in New York to adopt the Sustainable Development Goals. These "Global Goals" (name for public consumption) could from one of the most important agreements of our generation, align global efforts to promote people, planet and prosperity. This included ending extreme poverty, combating inequality, and addressing climate change.
The global agreement presents a real opportunity for all of us around the world. We hope that by working together on these goals we can show what our different community can do together, while still reflecting the diverse interests of community members.
Hackathon for Gender Equality- GOAL 5
Over 2 days, 2 teams of leading women technologists, idea-generators and technical experts will design and build digital products, tools and apps that can be used to improve gender equality on the continent. Find the #Genderhack team led by Marieme Jamme, Founder of Africa Gathering, in the Africa Utopia marketplace hacking for women's rights.
*The hackers will be feeding back on Sunday 13th from 1.30pm – 4pm QEH FR
For Prizes, Judges, How the Challenge will work Join us 
Talk by: Growth Marketing, Product, Data Driven, PR Rockstar Hermione Way
Food, Swags and refreshments will be available for hackers!
REGISTER HERE http://goo.gl/forms/Hn75SgzKZp
Sponsors and Partners: