The Team
The Africa Gathering team is carefully made up of individuals who are actively doing something of benefit to ordinary people in Africa. Our team members have experience of business, education, activism, technology, music, art, broadcasting and media. We work together to use all of these skills to help everybody share ideas of positive change in Africa. We go extra miles to support and empower our fellow Africans. We are always pushing for excellence in the Continent. We truly believe in the power of Sharing ideas for positive change and we have outstanding ambassadors and advisors supporting us every day to best serve you.
Africa Gathering is continually working towards building a unique global offline and online network of creative and passionate people. We support in country-teams leaders that host events in Africa to better serve their communities. Ask Africa Gathering how you to can host your own Gather-In.
Find out more about our team of volunteers below.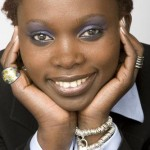 Marieme Jamme
Hello, I am Mariéme Jamme. I was born in Senegal, London based CEO, blogger, social entrepreneur and technologist. I am profoundly dedicated and committed to empowering my fellow Africans through education, leadership and economic development. I was named one of Forbe's '20 youngest power women in Africa 2012′ , nominated by the guardian african community network as one of the African women to watch in 2013 and recently nominated as a Young Global Leader by the World Economic Forum in Davos.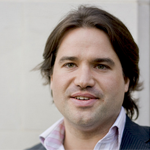 Edward Scotcher
Hello, I am Edward Scotcher. I am passionate about Innovation and Africa, having first hand experience of how even simple technology can be used to improve people's lives. I am a strong proponent of education, development and change where it's needed, but not where it's not: the simple truth being that whilst Africa needs to solve Africa's problems itself, we can all help if we have the experience, talent, skills, drive and the understanding to do so. I'm married to International Maritime Law expert Nkeiru Joe, who knows more about under sea fibre-optics than is healthy for one human being.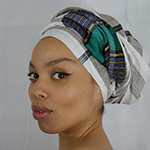 Emma Dabiri
Greetings, my name is Emma Dabiri. I am an activist, writer and PhD researcher. My discipline is visual sociology, so I work between art and sociology. My research looks at race, gender, and sexuality amongst 'mixed' people of African-European heritage. I am also a teaching fellow in the Africa department at SOAS, where I teach various classes about African cultures. I work freelance as a writer and cultural commentator, especially in relation to topics concerning Africa and the Diaspora. I write for publications and platforms such as The Guardian, The New Statesman, Africa is a Country, ID Magazine, and Grazia.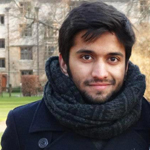 Kuldeep Daftary
Hello, I recently joined the Africa Gathering team as a volunteer and helping them with Web Development. I currently live in London. I am a web designer/developer by profession with a varied skill set. My key skills are front end development, WordPress theme development and Javascript.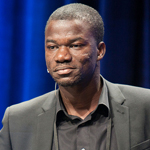 Edward Amartey-Tagoe
Hello, I am Edward Amartey-Tagoe. After graduating from the Meltwater Entrepreneurial School of Technology (MEST) in Ghana, I co-founded Nandimobile, an Internet start-up funded by the Meltwater Foundation making waves in the Ghana startup space. Nandimobile in 2011, took part in the Launch Conference Launch pad pitch competition and won the Best Business Award, the first time an African tech company had achieved that height. My passion for entrepreneurship, youth empowerment and social media has led me to be a key part of capacity building events such as BarcampGhana, BlogCamp, TedxDzorwulu, TedxAccra, Apps4Africa and Computermania.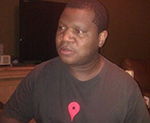 Sam Mbale
I am the community manager at Mpelembe Network and a Social Business/Enterprise developer who simply loves the whole concept of innovating and developing practical solutions to every day problems using the power of internet collaboration. I help companies understand and implement Enterprise/Social Business solutions, specifically Google Apps and Cloud Platform development, all over the world.
.Strong health can be described as the condition where both our body as well as our mind are functioning in due course. On occasion medicines help us. Sure most pop medicament is Viagra. Have a question about Viagra or generic viagra review? Let's find answers to certain questions about ED. Viagra is one of the best-known treatment options of all time. Probably generic viagra is a very complicated question. In the future it may be interesting to talk about Viagra. (Read more http://genericcialis-online.biz/generic-viagra.html). There are more than 200 common medicines can cause erectile dysfunction, including pop blood pressure medicines, pain drugs, and definite antidepressants. No question what erectile malfunction treatment a man ultimately decides upon, experts say it's significant to eat healthily.
.